Jazzmobile + STK




Fridays starting at 7 PM
Richard Rodgers Amphitheater, Marcus Garvey Park, NYC
(enter at 124th Street & 5th Avenue, walk south to the venue)
Runtime: 90 minutes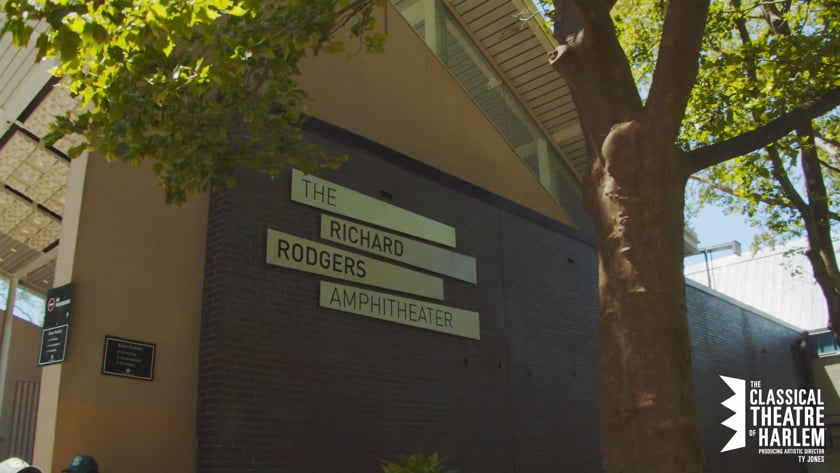 Photo by Jill Jones
Photo by Jill Jones
Photo by Richard Termine
Photo by Richard Termine
Photo by Richard Termine
Photo by Richard Termine
Photo by Jill Jones
Photo by Richard Termine
Photo by Richard Termine
Photo by Jill Jones
SYNOPSIS
With his country's throne empty, Richard knocks down threats to his ascension, fueling his insatiable ambition and paranoia. Even if he can be stopped — who can ensure a tyrant won't rise in his place? Award-winning playwright Will Power delivers a propulsive and timely modern reinterpretation of Shakespeare's Richard III that the San Diego City Beat described as "a sharp, lyrical script that blurs the line between the past and the present, while positing that ambition and depravity are not the province of merely one king, one country or one moment in time."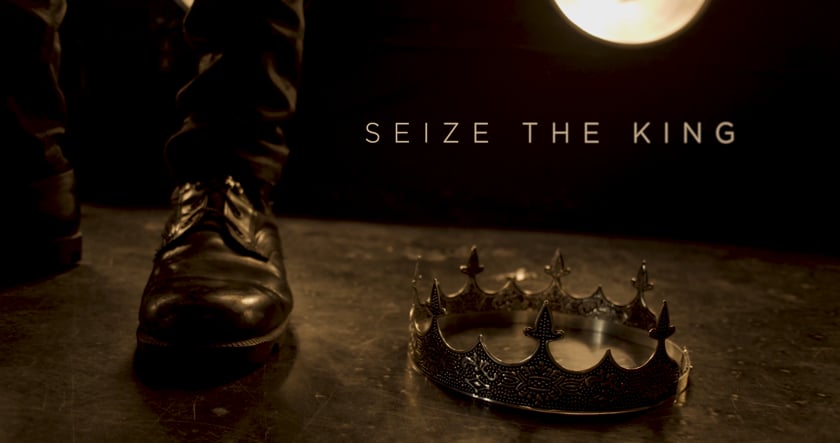 BEHIND THE CURTAIN WITH SEIZE THE KING
Go backstage with the cast and creative team of this timeless classic to learn about what CTH is doing to bring live theatre back to Harlem this summer.
Andrea Patterson*
as Queen Woodville
Alisha Espinosa*
as Lady Anne/Edward V
Carson Elrod*
as Buckingham
Daniela Funicello

‡
Dancer
Jenny Hegarty Freeman

‡
Dancer
Brynlie Helmich

‡
Dancer Understudy
Andrei Pardassee
Hastings Understudy
Steve Hauck*
Buckingham Understudy
Portland Thomas*
Queen Woodville/Lady Anne Understudy
*denotes member of Actors' Equity Association, the Union of professional Actors and Stage Managers in the United States.
‡denotes member of EMERGE125.
Christopher & Justin Swader
Scenic Designers

Mika Eubanks
Costume Designer

Alan C. Edwards
Lighting Designer

Frederick Kennedy
Sound Design and Music

Brittany Bland
Projection Designer

Samantha Shoffner
Props Designer

Sideeq Heard
Assistant Director

Stephen Marks
Associate Costumes Designer

Tye Hunt Fitzgerald
Associate Sound Designer

Stivo Arnoczy
Associate Projection Designer

Jarod Castelblanco
Associate Props Designer

David Decarolis
Lighting Assistant

Emmanuel Brown
Fight Choreographer

Ann James
Intimacy Director
Ralph Stan Lee*
Production Stage Manager

Labhaoise Magee*
Assistant Stage Manager

Brianna Kolozsvary
2nd Assistant Stage Manager

Kayla McConnell
Production Assistant

Ryan Patrick Ervin
General Manager

Vaneik Echeverria
Production Manager

Lance Michel
Technical Director
Chris Simko
Master Electrician
Mike Deyo
Pro Sound Lead

Paul Smith
Security
Nat DiMario
COVID Complaince Officer

Kenneth Goodwin
A1
Matt Covey
A2

Jesse Mattes
Production Carpenter

Joe Edmundson
Backstage Run Crew

Allison Newcombe
Light Board Operator
Tye Hunt Fitzgerald
Video Operator

Paul Orama
Wardrobe Supervisor

Allison Esannason
Warbrobe Associate

Catarina Uceta
Props Runner
COVID safety measures including masking, digital playbills and sanitizing stations will be implemented for the safety and comfort of everyone involved. CTH Producing Artistic Director Ty Jones says "after a challenging year for the theatre community, audiences have been eager to return to live shows. We are confident that the many measures we are putting in place provide an atmosphere and environment to bring back live outdoor theatre here in Harlem."
We humbly ask for your support in helping CTH make sure this season is centered around a wonderful experience to be had by all. For this summer, we are ticketing our free outdoor performance only on July 6, 7, 8 and 9. Current guidance requests affirmation that you are vaccinated or have obtained a negative Covid test within 3 days of performance. The Department of Health instructs attendees to have proof upon arrival and that requirements could adjust at any time.
We are doing our absolute best to balance the current circumstances. We ask for your grace, patience, understanding and cooperation for Seize the King.